Fish for trout, smallmouth bass, and musky on Asheville's rivers with a certified, professional fly fishing guide.
Frequently Asked Questions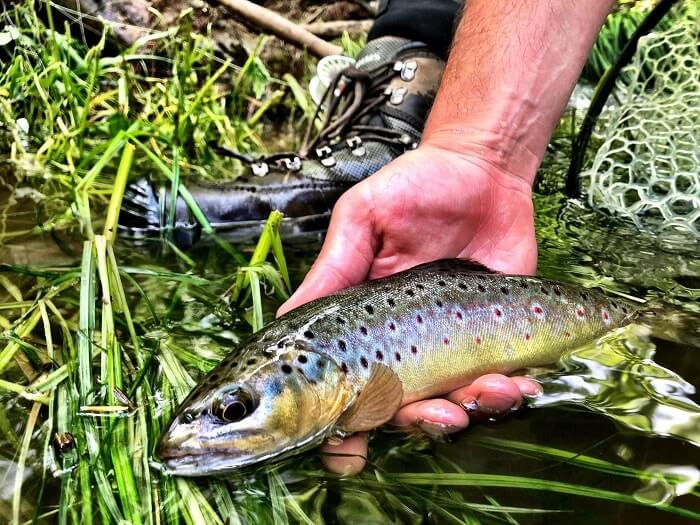 Learn about our guided fishing trips here in Asheville, North Carolina. Read before your call for quick answers.
Asheville's Premier Fly Fishing Guide Service
Southern Appalachian Anglers LLC offers professional, full-service, guided waded fly fishing and float trips in Asheville, North Carolina. Enjoy the beautiful Appalachian Mountains by drift boat on Western North Carolina's remarkable stream-fed rivers or by wading up our pristine back country creeks. Spend a day on the water with a certified and professional Asheville fly fishing guide and we will ensure the best fishing experience for all. With over 15 years of experience, our professional fishing guides have local knowledge to not only help you catch fish, but to also provide expert advice for casting and fly presentation. All of our guides are trained to help and teach others. We stand behind our tagline: Trusted Guides - Exceptional Service, and we guarantee your next fly fishing trip in Asheville, North Carolina will be unforgettable!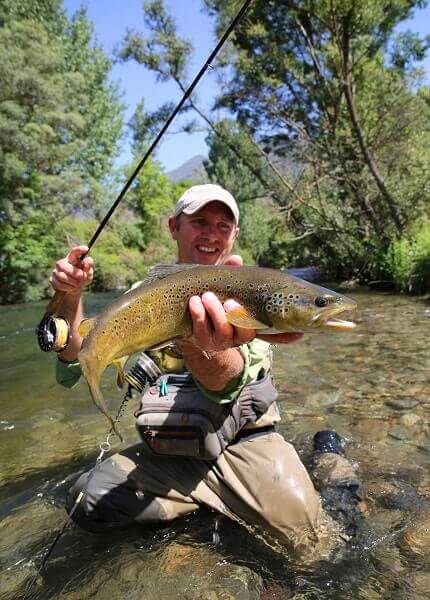 Testimonials
This is the third guided trip I've had with Southern Appalachian Angler and I couldn't be happier with their services. First trip I caught a ton of bass. Second and third trip I've caught a ton of trout. My forth trip will be for the elusive musky and I know SAA will do a great job on that one as well. If you looking for a guided trip in the Asheville area give SAA a call you won't be disappointed. - Brian Cordeo

If this is any indication, Nate has been asking to go fishing every day since we left. - Rob Speir

My wife and I set out with Capt. Paul on a full day float trip in the French Broad river in September. Paul was on time and his boat and equipment was first class. Capt. Paul was extremely knowledgeable about the river and wildlife that inhabits it. We also ended up catching 20 or so beautiful smallmouth bass including one that was almost 5 pounds! A real trophy! I am a fishing guide from Florida with over 30 years of experience and I would highly recommend a trip with Southern Appalachian Anglers if you have the opportunity. - Captain Bill Lepree
Open Hours
Guided fishing trips - 7 days a week. Contact us at (828) 691-1506 to book your next fishing adventure.
Mon: 8am to 6pm
Tues: 8am to 6pm
Wed: 8am to 6pm
Thurs: 8am to 6pm
Fri: 8am to 6pm
Sat: 8am to 6pm
Sun: 8am to 3pm