The Guides
It is our goal to keep our guide team small to provide our customers with high quality service. All of our guides are lifelong outdoor enthusiasts. They are patient, courteous, knowledgeable, and professional. In order to be industry leaders, all of our guides are local instructors with 15 plus years of experience fishing rivers, creeks, and lakes all around Western North Carolina. Southern Appalachian Anglers is one of Asheville's only fly fishing guide service that offers wade, float, backcountry and bass fishing trips year-round. Learn more about our expert guide staff below!
Paul Kisielewski, Owner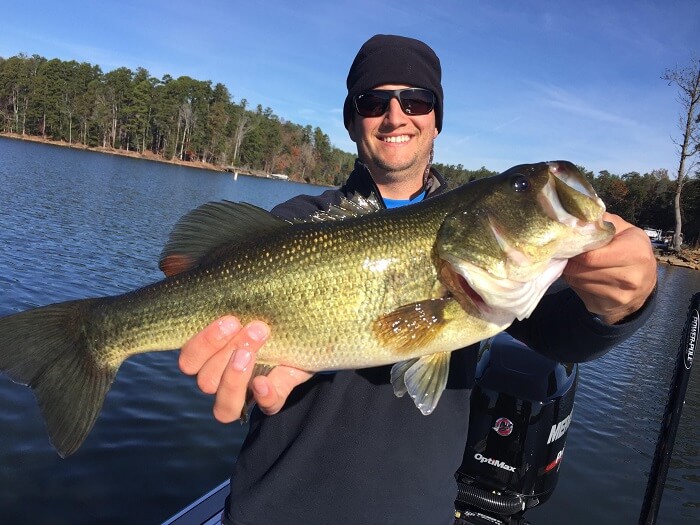 Paul is an expert at guiding on the bigger rivers by boat and excels at wading Western North Carolina's smaller rivers for giant trout.  Growing up in Lake Lure, NC he became hooked on fly fishing rivers and bass fishing Southern Appalachian reservoirs. He received his BSBA from Appalachian State University in Marketing. After years of having a corporate career for the largest chemical safety company worldwide, Paul founded SAA. US Coast Guard Licensed, Paul has been featured  in many big publications such as Cabela's and The Angler. It is hard to find a more genuine or pleasant guide than Paul Kisielewski.
Ethan Hollifield, Head Guide/GM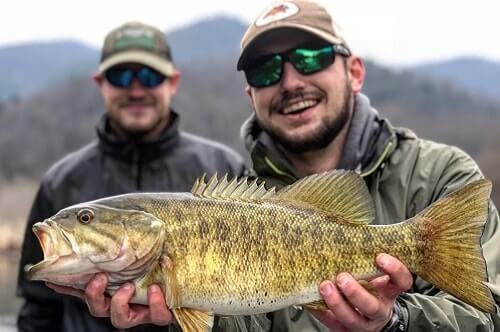 Ethan Hollifield caught his first trout on a fly rod when he was four years old, and with the mentoring of his grandfathers, he became addicted to the sport at an early age. Born and raised in Spruce Pine, North Carolina, Ethan has wet a line in almost every river in Western North Carolina and East Tennessee. His favorite fish to target are aggressive river smallmouth on streamers and wild trout on dry flies. While pursuing a B.S. in Parks and Natural Resource Management at NC State, he was also a member of the national championship winning collegiate bass fishing team Basspack. If he's not fishing, he enjoys camping, hunting, tying flies, and playing bluegrass.
Mitchell Carter, Guide Staff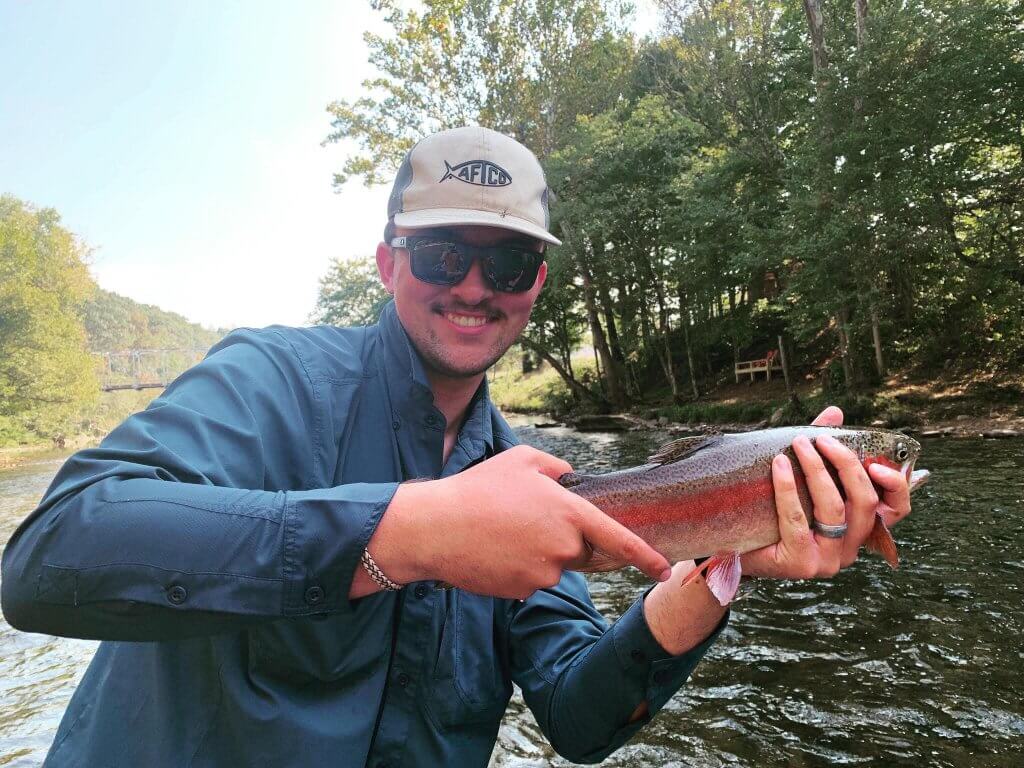 Mitchell Carter was raised exploring and fishing the rivers, creeks, and streams of Western NC and Eastern Tennessee. He claims that his mother and grandfather taught him the basics of trout and bass fishing at an early age. Many of the lessons they taught him still follow him in his guiding career. A native to WNC, Mitchell's favorite species to target are wild trout in mountain streams and river smallmouth. When Mitchell isn't fishing, he enjoys camping, hiking, and riding horses. Feel free to ask him any questions about life in the mountains, or anything about the area in general.
Cody Johnson, Guide Staff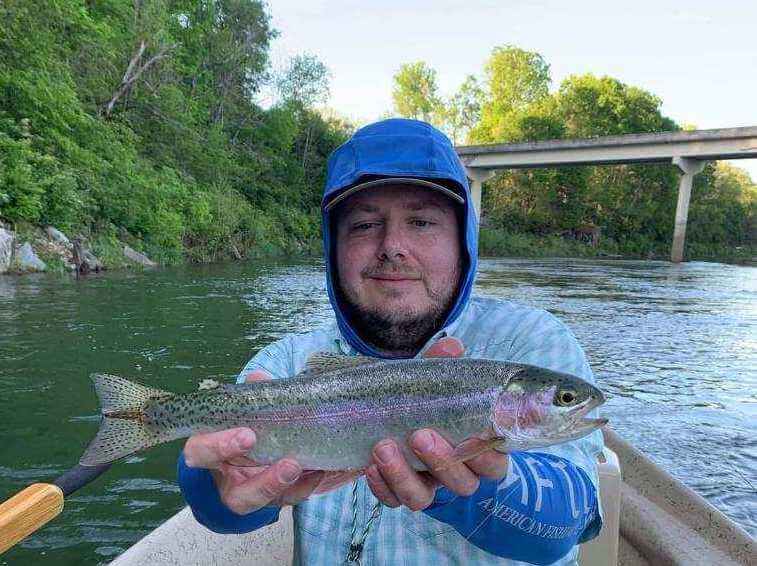 Cody Johnson was born and raised in the mountains of North Carolina. He is self taught in many foundations of professional guiding, from fly fishing, to fly tying and even rowing. In his early childhood years he was exposed to one of the most beautiful destinations in North Carolina, Wilson's Creek. His early years of fishing were spent walleye and crappie fishing on Lake James. It wasn't until 2009 that he discovered tenkara fishing, which turned a page in his book to becoming fully committed to the art of fly fishing. After spending ample time on creeks around WNC, he eventually gravitated towards the ETN tailwaters. He has spent the last six years learning these rivers and has proven to be an incredible angler and guide.
Kason Hall, Guide Staff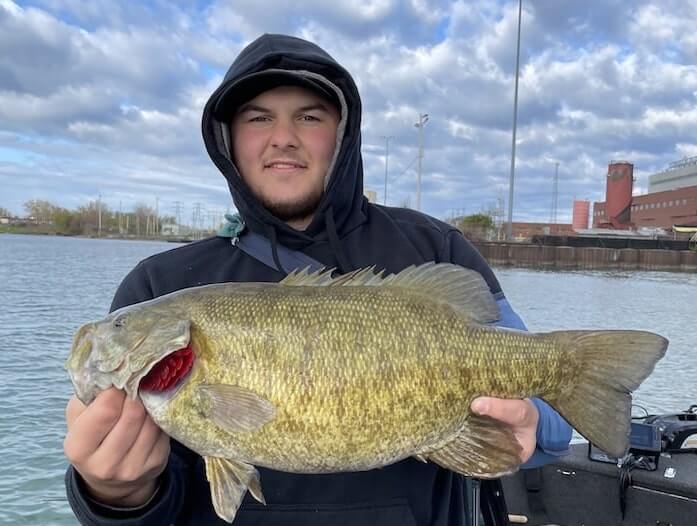 Kason Hall grew up in Western North Carolina, and has spent his whole life fishing from smaller streams up to large reservoirs around WNC and Eastern Tennessee. His father, uncle, and grandfather started taking him out fishing at the young age of 5, and Kason has been hooked ever since. He knows many techniques for both trout and smallmouth, and is constantly researching and experimenting to hone in his expertise. Kason is currently enrolled at Appalachian State University studying criminal justice, with a concentration in fish and game. In his free time, Kason enjoys hunting, hanging out with his friends and family, and listening to country music.