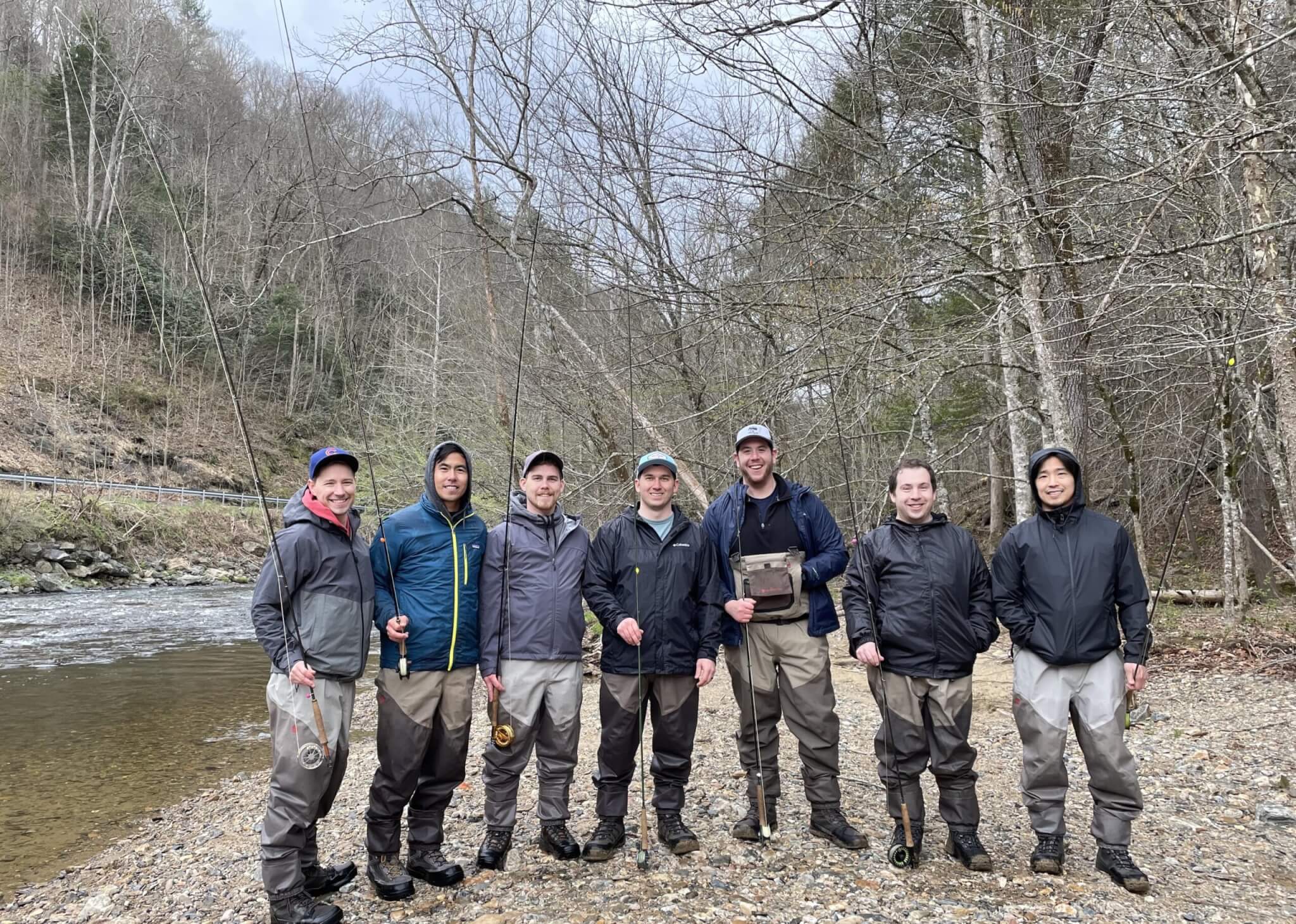 Bachelor Party Fly Fishing Trips
Do you want to have fun fly fishing in Western North Carolina with professional fly fishing guides instead of losing your money in Las Vegas? Bachelor parties in the movies are most known for night clubs, late nights and even longer mornings. However, spending a day fly fishing in Western North Carolina can provide a ton of fun for your whole crew and an unforgettable experience for your one and only bachelor party trip in Asheville, NC.
Our bachelor party fly fishing trips are designed for your party to have fun, share laughs, learn how to fish for mountain trout, or smallmouth bass. It's the perfect way to enjoy Western North Carolina's beautiful mountain scenery.
Fly Fishing Bachelor Party

Southern Appalachian Anglers has been hosting bachelor party fishing trips for over 10 years. Our professional and certified guide staff have the expertise and knowledge to teach anglers of all skill levels.
What To Expect?
All of our bachelor party fly fishing trips include all fishing equipment and gear for all anglers attending the trip. Trips also include snacks, drinks and lunch for full day trips. All of our professional guides are licensed and insured and hold over 15 years of fly fishing experience.
Novice anglers can expect experienced and patient guides, and all guides can provide lessons for casting techniques. Expert anglers will appreciate the expertise our guides have to offer for every river we fish in Western North Carolina.
The experience and expertise our guide staff holds is why Southern Appalachian Anglers is the most sought after guide service in Asheville, NC.
Contact us at (828) 691-1506 to learn more about our bachelor party fly fishing trips or schedule your trip using the contact form below.