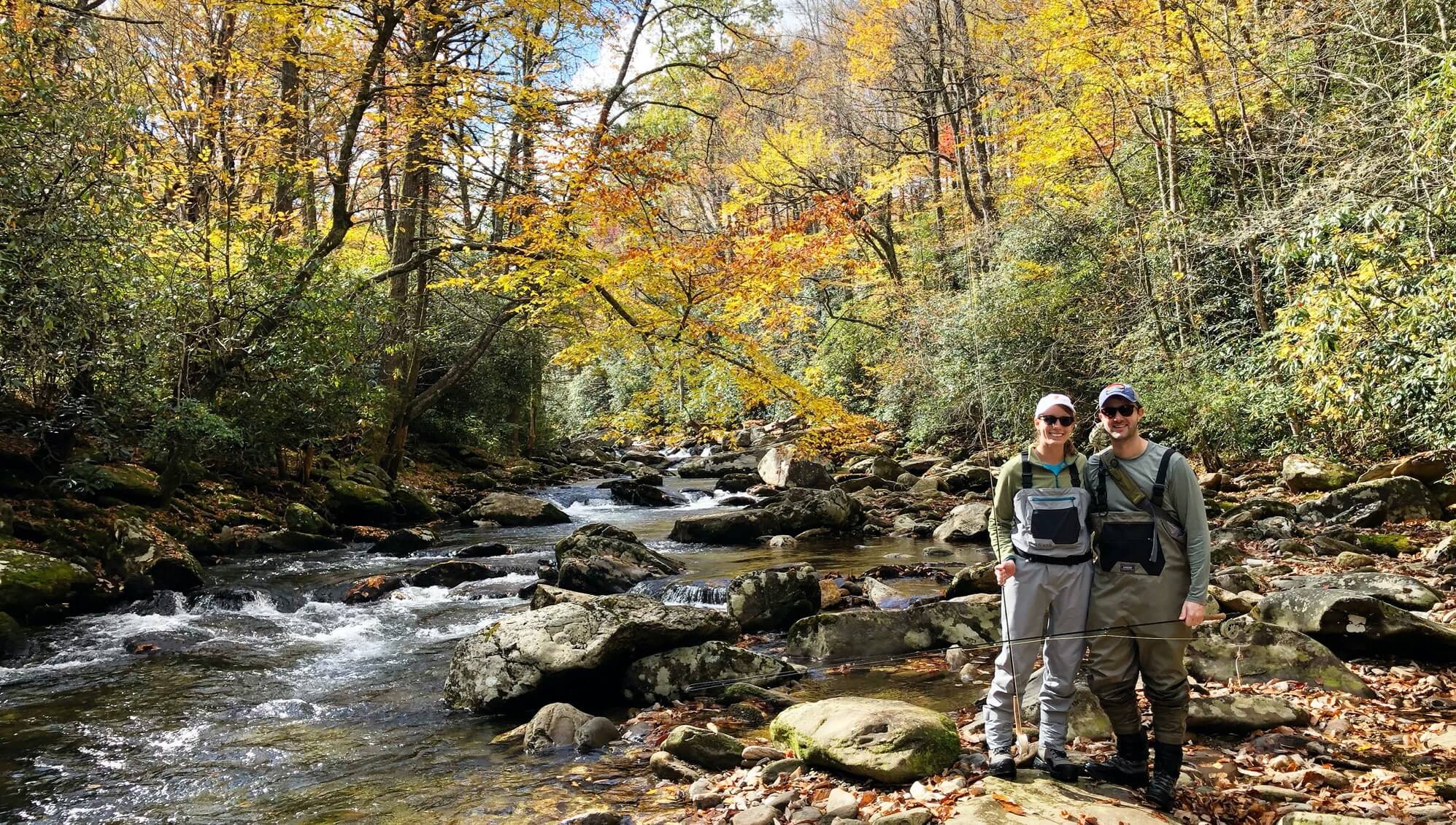 Asheville Fly Fishing Guided Trout Trips
Asheville, North Carolina has been coined as the trout capital of the Southeast for many years. With an abundance of rivers, creeks, and streams, there is plenty of water to fish! Our professional and certified fishing guides teach and provide lessons on how to catch trophy trout in Western North Carolina, on our guided wading trips.
Guided Trips Include
All of our guide trips include waders, boots, leaders, line, flies, rods and reels and more! All SAA fishing guides provide lunch on full-day trips.  A North Carolina fishing license is required on all our trips. To obtain an NC fishing license visit our license page for more instructions on obtaining a fishing license. SAA is a catch and release guide service, which means we do not keep any of the fish on our guided trips.
Call for more information on group trips greater than 3 people. We do accommodate groups larger than 5 people. Learn when the best time of year is to book your guided fishing trip, with regards to the species of fish, on our When To Visit page.
What To Expect
All of our guides hold over 15 years of experience. Trained to teach others, our guides will provide the best fishing trips in the Western North Carolina region and will leave you with knowledge for future trips on your own. Guides hired by SAA are industry professionals. We encourage beginners to enter the sport through guided fishing trips to learn about conservation, and new fly fishing techniques taught by our guide staff.
Western North Carolina Trout Species
Brown Trout: Golden sheen with black dots, blue check mark on gill plate

Rainbow Trout: Red lateral line, silver sheen, gray stripes or black dots

Brook Trout: White belly, orange fins, blue spots, red dots