Is there good fishing in Asheville, NC? Absolutely! One of the most underrated areas to find multiple species of fish is in Asheville, NC. Asheville is a perfect hub for many anglers looking to fish for bass, trout and larger species including musky. Not only are the waters around Asheville full of these three species, but you can also find crappie, walleye, lake trout, and catfish in many of the rivers and lakes around the area.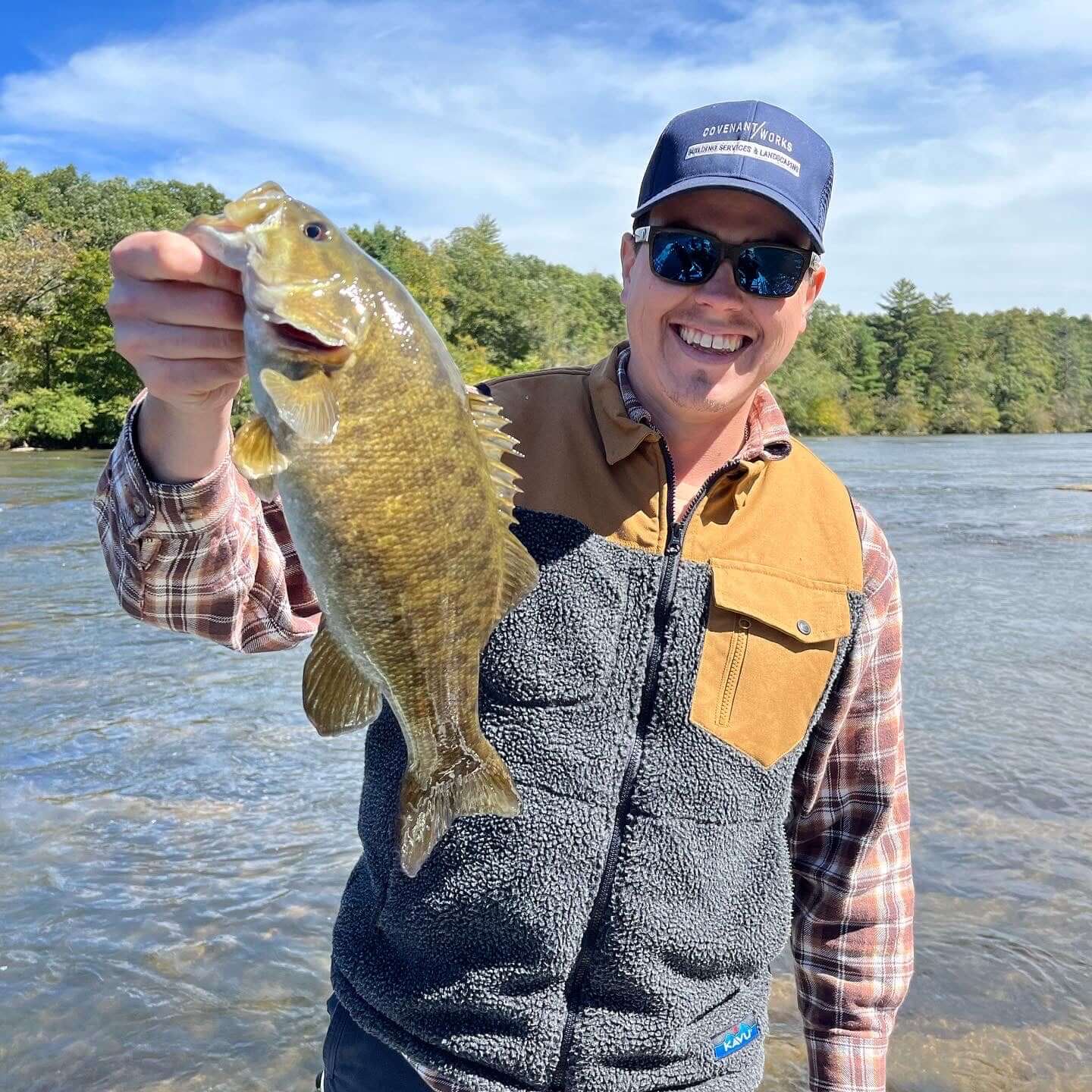 Where to Find Good Fishing in Asheville, NC?
North Carolina's mountains are carved out with hundreds of trout streams that feed some of the bigger river systems like the French Broad, Tuckasegee and Nolichucky rivers. The smaller higher elevation rivers you will find many species of mountain trout. These rivers will hold trout year round and have many different regulations to protect wild species of trout that are home to WNC's mountains.
For larger species like smallmouth bass or walleye, the bigger rivers including the French Broad River and Nolichucky  are home to native smallmouth bass. The French Broad River is fishable through Asheville, Hendersonville, Etowah, Marshall and beyond. The third oldest river in the world will hold many different species of fish including sauger, walleye, bass, and musky.
How To Find Good Fishing In Asheville, NC?
First thing that anglers do when going out solo is to look at Google Maps or Apple Maps. These tools will help you narrow down where to launch your boat or find public river access. The NC Wildlife website is also a wonderful tool for finding public trout waters. Be sure to follow all the guidelines on their website to ensure you are following regulations. Be sure to check out SAA's river access blog post to help find public access locations.
Guides Know The Best Spots!
Are unsure about where to find good fishing in Asheville, NC? Would you like to learn more about fishing in the Asheville area? The professional guides at SAA have extensive knowledge and are passionate about helping you find and catch fish. With over 10 years of experience SAA guides have some of the best reviews and track records of catching fish in the region.