With the French Broad river being the third oldest river in the world there's no telling what you might catch! Our guides specialize in trophy smallmouth and the elusive musky in the French Broad river in Asheville, NC.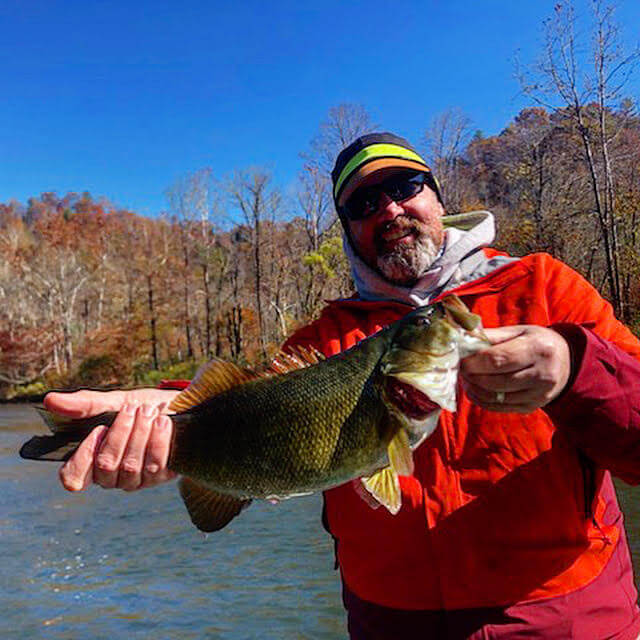 Bass fishing the French Broad river can be one of the most challenging rivers in Western North Carolina to crack. There are many variables to contemplate including weather, river levels, water temperature, and of course what fishing lures to use during all of these variables.
Species in the French Broad river include: smallmouth, largemouth, spotted bass, musky, pickerel, walleye, rainbow trout, brown trout, sunfish, crappie, and a plethora of bottom feeders.
Our guides use a number of different strategies for bass fishing the French Broad River to provide successful trips year round. All of our guides are native from the Asheville and Hendersonville, NC areas. Our professional fishing guides have been fishing on Asheville's local waterways for over 25 years and know every nook and cranny of the river. To catch trophy sized fish, there are many specific techniques that are crucial to luring smallmouth, musky and wild trout. All of our guides
Contact Us: To learn more about our bass fishing trips on the French Broad river in Asheville, North Carolina contact us at 828-691-1506, online or through social media.