With below average lows for March and abnormal flooding conditions, it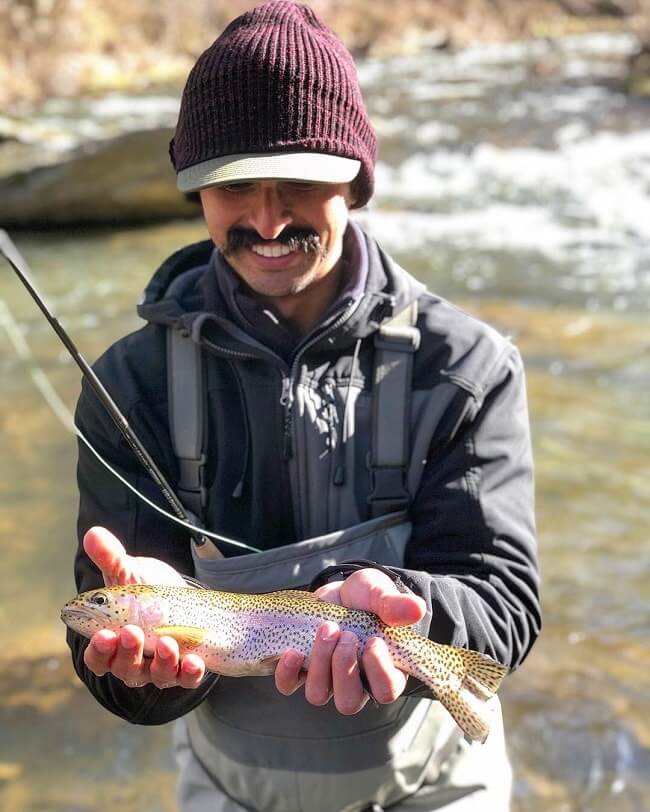 has been tough to get to some rivers during the first week of March. It will only get better as the weather starts to warm up…
Trout have been stocked in our delayed harvest streams as of March 1st. With all the rain in our rivers, it has spread them out which is setting up for a great late spring and early summer trout season. As the rain continues and water levels remain high, the stocked trout will rely on on minnows as forage as well as black stoneflies. As soon as April comes, the black caddis hatch will be prolific in our wild trout streams. Dry flies are the name of the game during April and May.
FLY LINE AND LEADER FOR DRY FLIES
As rivers in and around Asheville, NC continue to get more pressure by more anglers, try downsizing your leader to a 6X. Be careful with hooksets as 6X or 7X will break very easily with a strong hookset. Use a 4-6wt fly line for trout rod set ups for delicate presentations. When dry fly fishing, ensure that 2-3ft. of your fly line is dressed with some sort of floating wax for a drag free drift. This is a big component to dry fly fishing that many anglers forget to do. While it may take an extra 5 minutes to do. it will result in catching more fish in the long-run.
CONTACT US
For fishing updates in Asheville, North Carolina contact our fly fishing guides at 828-691-1506 or visit us online at www.southernappalachiananglers.com.